How to be a world adventurer when you can't travel far from home
It's been a little quiet over here on the blog lately, all I can say is that life just gets busier than you expect sometimes. Since returning from Canada I've been on multiple interstate work trips, started a new role at work (while maintaining the old role in lieu of my replacement), plus I've been to a steady stream of weddings, baby showers, christenings and birthdays. Most of us can't continually travel the globe for either financial, health or family reasons. Here are my favourite ways to get a travel fix during those crazy busy times when I can't leave home for a while.
Write yourself a travel bucket list
What are the things you've always wanted see and do? Here's my current bucket list if you need some inspo. Collating a list of incredible experiences, whether on paper or online is a satisfying step towards your next adventure. When you write down exactly where you want to go and what you want to do there, it's easier to start prioritising your next trip.
Choose your next destination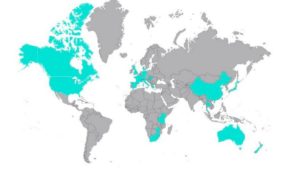 Ask yourself a few questions…..
– When can you next go on holiday?
– How long for?
– How much can I save before then / afford to spend?
Have a look at your bucket list – are there any destinations on there that work with your timing and budget? I usually find that at least 1 destination or activity will jump out as being the most realistic choice given the time of year, the length of time I can stay and budget required.
Once you've taken your bucket list pick, start a board on Pinterest for that destination or experience. If you're a visual person then this is a great way to motivate you to start saving and planning for an adventure. I'm addicted! Follow me on Pinterest to see my current travel obsessions.
Get into travel blogs, vlogs and podcasts

There's a multitude of travel blogs out there so it's easy to travel vicariously anywhere in the world. I tend to look for blogs specific to the destination I have in mind for my next adventure to get ideas for my itinerary planning. You don't have to limit yourself to travel blogs, I find that lifestyle bloggers from the area you're interested in give you more of a local's perspective.
A great way to keep track of everyone you're following is the Bloglovin' app. All of your favourite sites are consolidated in one place and you'll get alerts every time a new post is uploaded – saves having a million travel blog bookmarks on your browser.
Not much of a reader? Look for travel vlogs on YouTube instead. Need to multi-task? Travel podcasts are for you!
Learn a language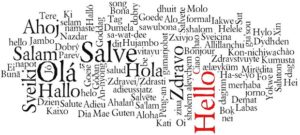 Is it a while before you go overseas? Do they speak a different language to you where you're heading? At the very least try to learn the basics before you go – greetings, please and thank you, cheque please, where's the bathroom? etc.
Over the years I've downloaded a few different language learning apps. The last time I went to Italy I installed the Babbel app on my phone and found it the best I've used so far. I was spending time in rural Sicily where I didn't come across many English speakers, so it was worthwhile spending my daily commute in the months leading up to the trip brushing up on my Italian.
Eat and drink your way around the world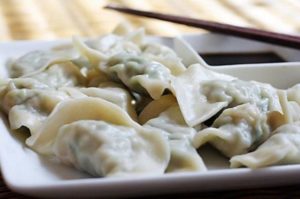 For JJ and I, food and travel go hand in hand. We love to try new dishes from around the world and every now and then I'll decide I'm up for the challenge of recreating them in my own kitchen – see exhibit a. above.
If you're not into cooking and you want to treat yourself, you can always try a new/different restaurant in your area. If you're from Sydney you're spoilt for choice, even in my small suburb, we have Thai, Indian, Japanese, Lebanese, Nepalese and more. Have yourself a new cultural taste sensation!
Travel close to home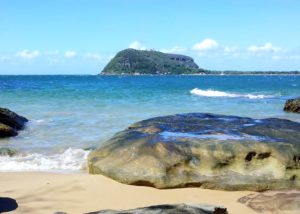 Isn't Sydney lovely? I took this photo practically in our backyard, literally a 30-minute drive from our front door. When you're living and working in the same place for a while, the tendency is to stick to the same routine – I know I'm guilty of this. We rarely look at our hometowns as travel destinations and I have to admit my Sydney geography is still pretty terrible despite having lived here for over a decade.
You might not live anywhere near the ocean like me, but if you love the outdoors try googling walking or cycling trails in your town/city/county/province/state – I've found a number of great trails this way that I would likely never have come across by accident.
If the weather's not so great or you're not the outdoorsy type, could you look at brunch reviews for restaurants in nearby suburbs that you've never been to before? Or search local tourist attractions that you've never experienced…..you get the picture, whatever you like doing, try looking for somewhere different to do it (that's a reasonably commutable distance from your home).
So what's next? In just over a week JJ and I are heading back to the UK for 10 days to spend Christmas with our families and then we're heading to the Italian Alps for a 10-day ski trip. I'll share my packing list before I go – at the moment I'm struggling to work out how to squeeze heavy winter gear and a pile of holiday gifts into my luggage! If you have any tips for me please leave them in the comments below.