Happy holiday packing!
This week I'm off to the UK to spend Christmas with my family, and then JJ and I are skiing in Italy for the New Year – woo hoo! Before I go, here's my plane outfit, carry-on and checked bag contents for this trip. I posted about my in-flight essentials a while ago if you want to check those out.
Plane outfit
T-shirt
Cashmere sweater
Fleece pants
Wool coat
Geo print scarf
Hiking shoes
Carry-on Standard item, Crumpler Dry Red No 3 wheeled luggage
Width: 40 cm, Height: 47 cm, Depth: 22 cm, Volume: 26 litres, Weight when packed: 10kg
Contents
Valuables and anything else that will fit:
Lowepro Toploader Pro 70
Nikon D90
Nikkor 12-24mm
Nikkor 18-55mm
10000 Powerbank
Bluetooth speaker
20L Backpack
Micro towel
Watch
Gold bracelet
Gold stacking rings
Gold studs
Gold sleepers
Gold necklace
Wrap belt
Singlets
Long sleeve t-shirt
Merino scoop neck
Poncho
Flannel shirt
Sweater dress
Indigo skinnies
Mini skirt
Tights
Pom pom beanie
Leather gloves
Merino gloves
A few other items not pictured:
+  Change of underwear
+  Photocopy of passport and drivers licence
+  Notebook and 2x USBs
+  Basic medications; pain killers, anti-biotics etc.
+  Tech chargers and universal power adaptor
+  Compact umbrella
Checked bag – Old carry-on sized wheeled luggage
Width: 37 cm, Height: 56 cm, Depth: 23cm, Volume: 47 litres, Weight when packed: 13kg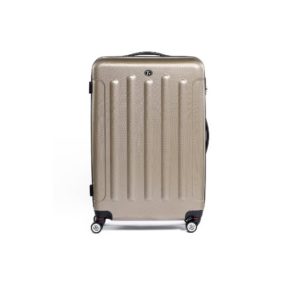 Contents
All of my ski gear, toiletries and Crimbo pressies:
Sports bras
Quick-dry t-shirt
Quick-dry t-shirt
Quick dry long sleeve
Thermal long sleeve
Merino long sleeve
Half zip fleece
Fleece vest
Ski Jacket
Long tights
Long tights
Hiking pants
Ski pants
Beanie
Fleece headband
Buff
Wool scarf
Ski gloves
Wool socks
Suede booties
Swimmers
And a few more things not pictured:
+  Laundry detergent and travel clothes line
+  Toiletry Kit
+  Small makeup purse
+  Undies and PJs
+  Gifts
+  Ski goggles – I need to buy some in the UK
+  Helmet, boots and skis – Rental
Hopefully, you'll find my packing lists helpful if you need to figure out what to pack for a similar trip. Have a wonderful festive season!