Budget-friendly tips for a crazy expensive city
Usually, if there's a long weekend coming up JJ and I will pack our camping gear and head up or down the NSW coast on a road trip. We started having a look at camp sites for the Easter break in early February but soon realised we'd left it a bit too late this time – everything was booked out, waaaaah! We weren't keen on paying school holiday rates to stay in a B&B or hotel somewhere as we're saving for another big overseas adventure. So we settled for a budget friendly, hassle-free Easter staycation (to be honest we were both super excited just to have 4 days off work!). After many weeks of horrible wet weather, we were treated to a long weekend of glorious sunshine which allowed us to really make the most of living in this beautiful part of the world.
Without further ado here are my top tips for totally free things to do in Sydney:
City and surrounds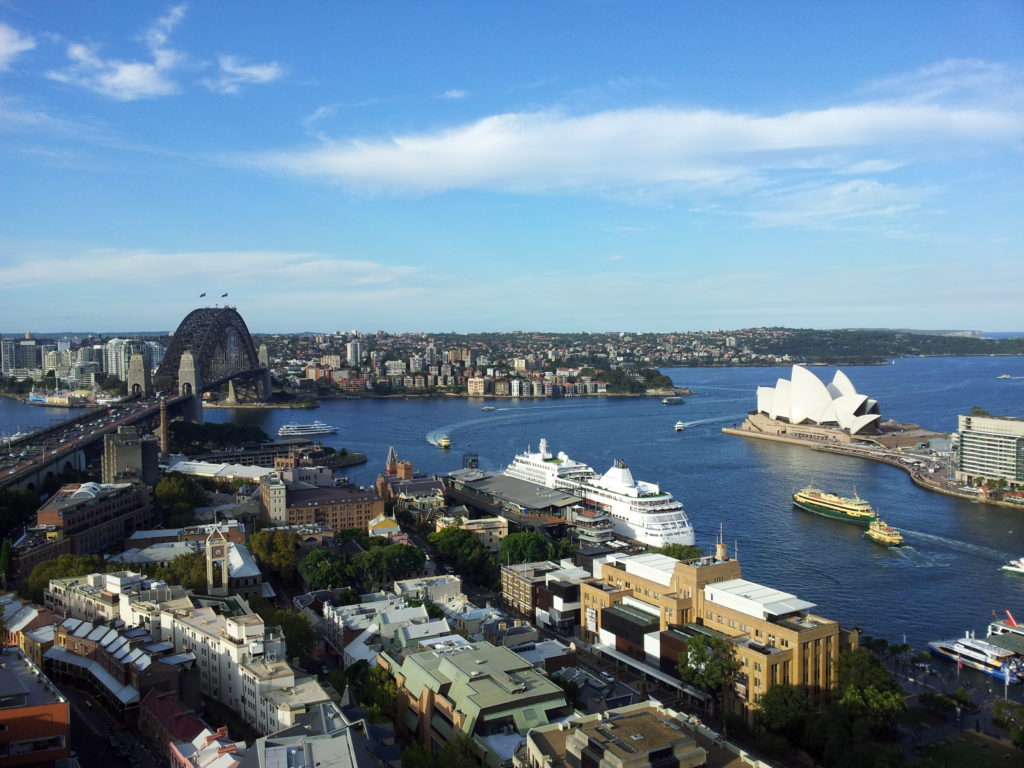 1. Walk across the Sydney Harbour Bridge – Catch a Ferry to Milsons Point (there are stairs at both the jetty and the station), then enjoy a 15 – 30 min scenic walk into the city.
2. Walk around Circular Quay and the Sydney Opera House – have at least one drink at the Opera Bar (obvs not free but worthwhile for first-timers). If you're an art lover, check out the Museum of Contemporary Art, entry and guided tours are free.
3. Royal Botanic Garden – while you're wandering around the Opera House you might as well tick this one off as well, it's just next door.
4. Explore The Rocks – walk around the oldest part of the city and learn about its history at the free Rocks Discovery Museum. Interested in visiting Australia's oldest pub? Check out The Fortune of War.
5. Observatory Hill Park – for great views of the city. Easy to do at the same time as visiting the rocks.
6. Hyde Park – Australia's oldest public park and a nice spot for a picnic.
7. Free Walking Tour – if you need help with orienteering, you can join a Sydney sights tour for free from Sydney Town Hall at 10:30 am or 2:30 pm daily!
8. Darling Harbour – a large entertainment precinct with plenty of places to eat, plus free fireworks on Saturday nights. If you're interested in maritime history, entry to the Australian National Maritime Museum permanent galleries is free.
9. State Library NSW – the oldest library in Australia and it has free WiFi.
10. Art Gallery of NSW – admission is free to the permanent gallery collection. The gallery is located in lovely parkland and only 15 mins walk from the city centre.
11. Centennial Parklands – 5km south-east of the city centre the parklands cover 189 hectares, so you'll never struggle to find a picnic spot. Cyclists and rollerbladers are also welcome here.
Beaches and coastal walks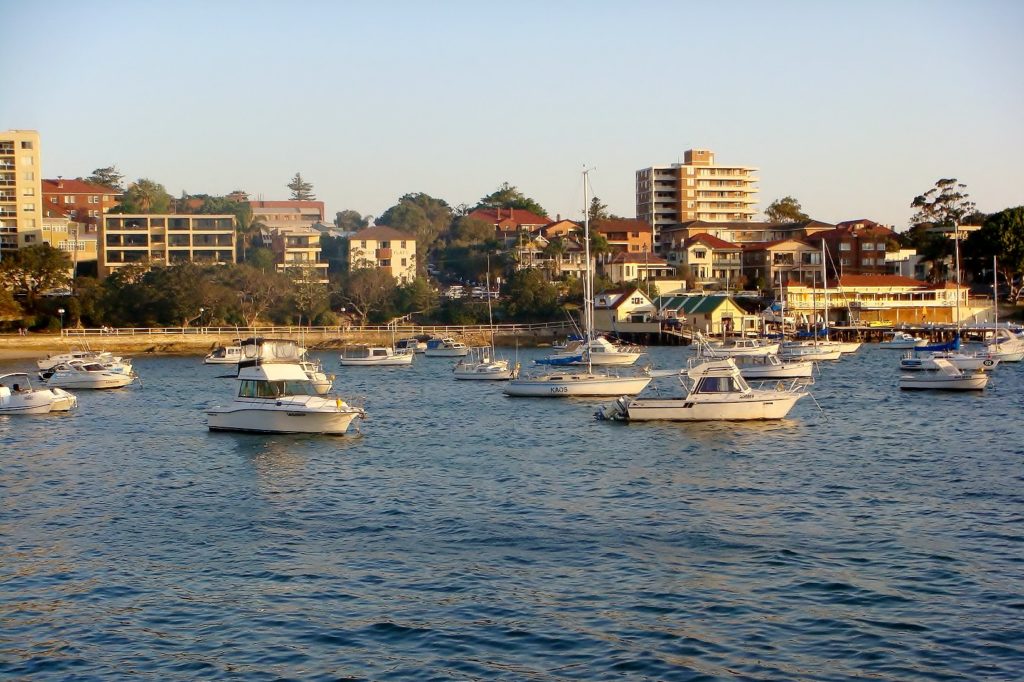 12. Bondi to Coogee walk – probably the most famous Sydney coastal walk and it's definitely worthwhile. You walk past some lovely beaches and if you walk slowly it'll take you 2 hours max.
13. South Head Heritage trail – the loop is only 1km and takes you past The Gap lookout and Hornby Lighthouse with great views of the Sydney skyline against the ocean.
14. Bradley's Head to Chowder Bay – 4km one way from Taronga Zoo, you get fantastic views of both the bridge and the opera house.
15. Spit Bridge to Manly walk – 10km one way so it takes about 3 hours but it's my personal favourite, I just love the little quiet beaches and lush bushland, it's a beaut! My advice is to start at Spit Bridge and enjoy the afternoon in Manly.
16. Manly Beach – Sydney's second most famous beach after Bondi is definitely worth checking out.
17. Manly to Shelly Beach – pack your snorkel. Shelley Beach is a short walk from Manly Beach and is part of the Cabbage Tree Bay protected marine reserve. There's so much underwater life; blue gropers, wobbegong sharks, Port Jackson sharks, dusky whaler sharks, fiddler rays, sea dragons – I could go on and on!
18. Manly to North Head – About 2kms and another great walk along the water with a city skyline view.
19. West Head lookout – View of Barrenjoey Headland and lighthouse (Palm Beach) and another of my absolute favourite vistas.
20. Palm Beach to Barrenjoey Lighthouse – Sydney's most northerly point. The walk up the lighthouse takes about 30 mins each way and offers a good whale spotting opportunity in the right season.
So that's the list I give to any friends or family visiting from overseas and I'll usually go with them to see these things as I never get bored of the views here. Does anyone have any recommendations that I might have missed?